The Golden Beggar is the first and the oldest international festival of local TV broadcasters, which takes place every year in June in Košice, Slovakia.
The festival was established in 1995 to celebrate, popularize and support European local TV broadcasters production.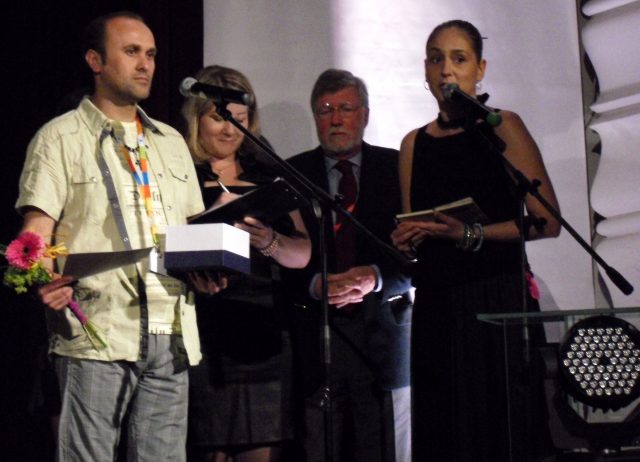 The Golden Beggar is a huge database of local programmes and a place of high quality workshops, lectures, presentations, round tables and discussion forums. It is also a market place for programmes and a place for co-production opportunities.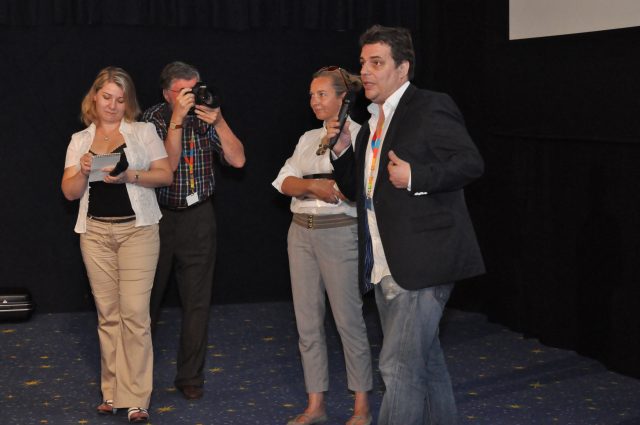 The official language of the festival is English. Simultaneous interpretation with translation from and into Slovak, French, German, Spanish, Serbian and Russian is available.
The festival jury is headed by journalist Ed J. Baumeister (France/U.S.).
The patron of the festival is Maroš Šefčovič, vice-president of the European Commission responsible for Inter-Institutional Relations and Administration.
---
Zlatý žobrák je prvý a najstarší medzinárodný festival lokálnych televízií, ktorý sa koná každoročne začiatkom júna v Košiciach. Prvý ročník sa uskutočnil v roku 1995.
Zlatý žobrák je databáza kvalitných lokálnych televíznych programov a zároveň miesto konania podnetných workshopov, prednášok, prezentácií, okrúhlych stolov a diskusných fór.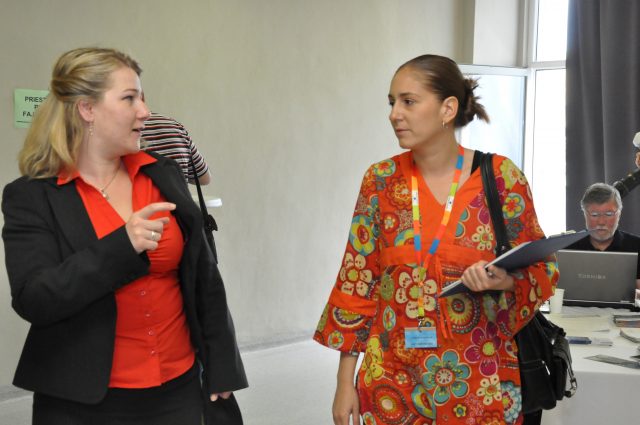 Oficiálnym festivalovým jazykom je angličtina. Simultánne sa prekladá do slovenčiny, francúzštiny, nemčiny, španielčiny, srbštiny a ruštiny.

kliknite na broj za sledeći prikaz
Pages: 1 2 3 4 5 6 7 8 9 10 11 12 13 14 15 16 17 18 19 20 21 22 23 24 25 26 27 28